What is Kronos and how to use it?
Kronos is an electronic timekeeping system used to track and record hours worked.
You must approve your timecard every two weeks to receive your paycheck/direct deposit.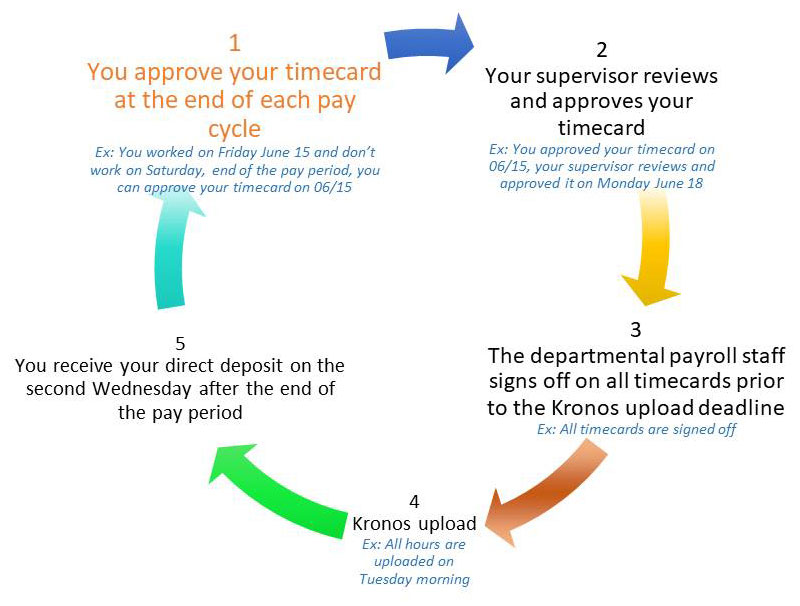 To log on UCSB's electronic timekeeping portal, click here: TimekeepingUCSB
There are two methods to record your time: Hours worked or Timestamp. Ask your supervisor which one you should use and see instructions below.
Hours worked, how to enter my time?
Have Questions? 
Contact Lili Hartounian or Katherine Kosearas
805-893-3374